Standard delivery

We have stocks of all products, and are able to maintain safe working distance with designated work areas.
DPD are delivering in the UK including safety measures.
Our aim is for you to receive your goods as quickly and conveniently as possible with 100% satisfaction.
As most orders involve an element of manufacturing, (internal drawer fronts, base & back panels), we aim to dispatch within 5 working days from the day the order was placed.


UPDATE - DUE TO VERY HIGH ORDER LEVELS, REDUCED STAFF AND DISTANCING PROCEDURES, LEAD TIME MAY BE 10-14 WORKING DAYS ON SOME ORDERS.

**PLEASE GET IN TOUCH, OR ADD A NOTE IN SPECIAL INSTRUCTIONS (IN THE CART) IF YOUR ORDER IS URGENT, we will do our very best to meet your requirements.**
Standard UK delivery is £7.65 on all orders from drawerboxes.co.uk. This charge remains the same for any number of items.
Please note, delivery outwith UK mainland, and to a small percentage of remote areas is by quotation only.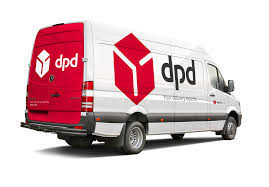 Delivery is normally by DPD with text alert.
We deliver most items
Monday to Friday, 8am-5.30pm
(although some of our carriers may deliver slightly earlier or later).
We can't guarantee delivery within our usual timescales to a small number of remote rural areas.
Please note that we reserve the right not to deliver an order if we believe the address is not secure, for example to a communal postal address or PO box. If this affects an order you place, we'll notify you as soon as possible
.


ALSO...
Kitchen Doors ANY SIZE
Kitchen Cabinets ANY SIZE
Fast UK delivery
Email your list for a fast quote.
Website coming soon....
Worldwide delivery available, please contact us for a quote.
---